Home Workout Equipment: The Best Fitness Equipment for your Home
Everything you need to know about home workout equipment to help you design your ultimate home gym.
Are your cupboards full to bursting with workout equipment you just never use?
Maybe you're just starting out on your home workout journey and don't know where to start when it comes to equipment.
Wherever you are, designing your perfect home gym isn't just about getting something fun and funky. It's about getting the piece of equipment, or pieces of equipment that will stand the test of time. That will fit into your home. Something that has a variety of uses. Something that you'll enjoy using. 
After all, the best home gym equipment, is the equipment that you will use.
But don't worry. 
I've got you covered. 
With a few choice pieces of equipment you'll save your cupboards and wallets from an ever growing 'to get' list.
So, what do I suggest you get?
What do I think are the best workout equipment?
Well, that depends on so much. Hopefully all of these pages will cover your situation. 
As always, if not, get in touch. 
What's on the Page
---
Home Workout Equipment: No Equipment Required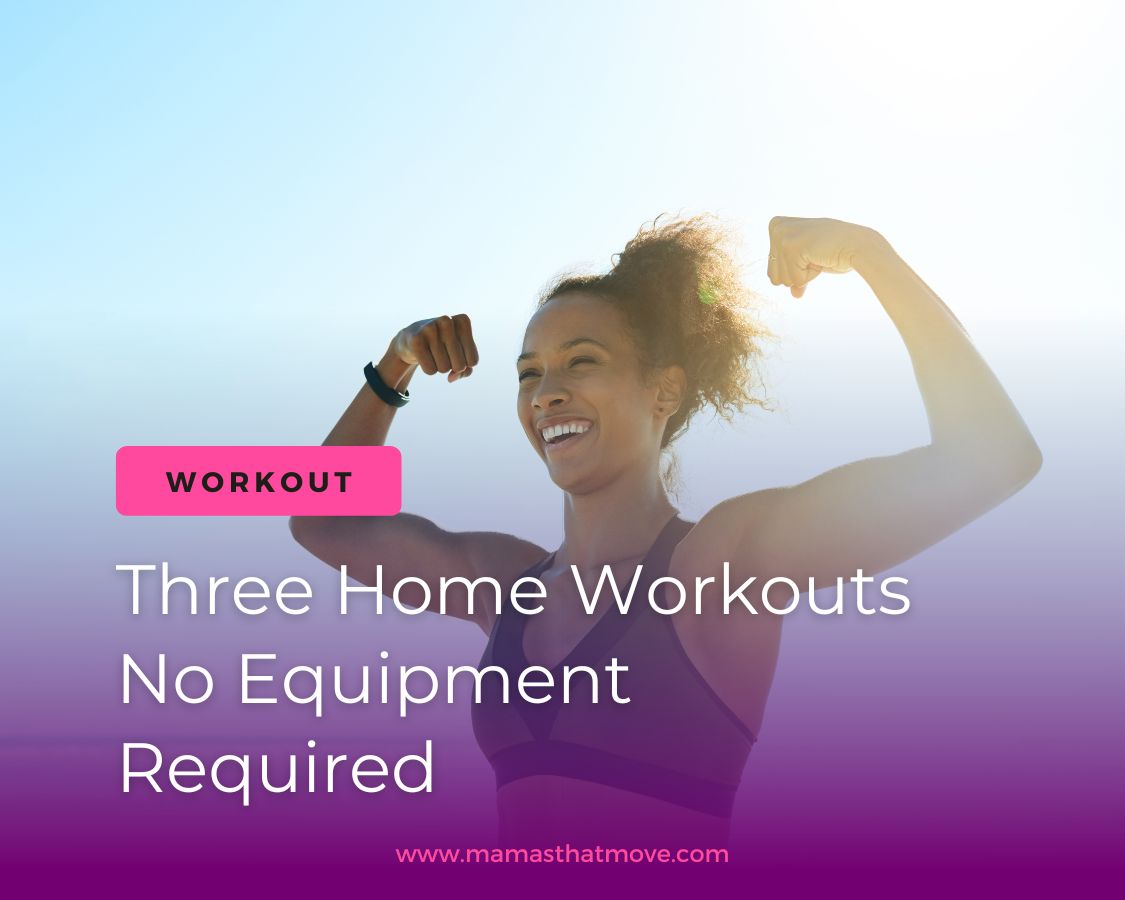 You may think it's a bit strange for me to be telling you all about no equipment workouts on a page dedicated to home workout equipment.
But, I've done it to prove that you don't actually need anything to have a really great workout.
Don't get me wrong, using equipment can be fun. It can change up your workout routine. It can give you new goals to work towards. But, you don't NEED them.
So, if you can't afford equipment, or your struggling to know what to get, don't put off exercising. Don't put off working towards your goals. Because you really can reach them without fancy equipment.

Bodyweight training is a great tool in helping you live a healthy lifestyle. Why? Because you can do it anywhere. You can fit it into your daily routine easily. And that is key. Being able to make your workouts consistent.

Reaching your fitness goals, whether your doing that with heavy weights, with a gym membership, or your own bodyweight, is all about challenging your body. It's about giving your body something to adapt to.

Workouts that focus on your entire body, and strength exercises that focus on the upper body and lower body are a great way to program your workouts. Make sure you're getting plenty of rest and recovering properly in between
Learn More
Are you interested in learning more about bodyweight training? How to make sure your workouts keep challenging you so that you are on track to reach your goals. Do you want three different workouts, that are equipment free? All you need is 15 minutes and an exercise mat. And even the mat is a 'nice to have' it's not compulsory. Click here to read Home Workouts No Equipment...
---
Home Workout Equipment: Best Equipment for Small Spaces
If you don't live in a mansion, and let's face it, most of us don't, it can be hard to visualise being able to do effective home workouts. Where are you going to do them?
But, you don't actually need an awful lot of space to get your heart rate up. To get your muscles burning.

As long as you have room to lie down, to stand with your arms stretched out and to jump, you have room to do a workout. And I'm not just talking about a token workout. I'm talking about a workout that will get you hitting your fitness goals in no time. Whatever they might be.

Bodyweight exercises have to the go to when it comes to working out in a small space. Because all you will need, at a maximum, is the room to lie down, stand with your arms stretched out, and jump. Just a little jump at that. Many of my clients think that it's difficult to get a great workout using just your bodyweight. But believe me when I say, it's really not.

If you're home is space challenged, you'll not only want equipment that can be used in a small square footage, you'll want something that can be stored easily. That has a compact design and can be used for a variety of exercises.

You'll also want to know how to use these pieces of equipment. How to put it all together into a workout plan that will help you improve your fitness level so you reap the benefits exercising. Because that's what we're here for right? To feel better. To feel better within ourselves and about ourselves.
Learn More
Interested? Are you interested to know which pieces of equipment you should be investing in? Which ones are going to give you most bang for your buck. Which ones are not only useable in a small space, can be stored in a small space? Click here to read small home workout equipment.
---
Home Workout Equipment: Simple Gym Equipment Swaps
Did you know a rucksack can help you get fit? It's not a joke. There's no punchline to follow. And what's more, there are other items you already have lying around your home that could also be used to help you get fit.
I know you think working out at home is going to be expensive. Buying all of the kit you need. Many of my clients have wondered if an expensive gym membership would actually be cheaper.
But believe me when I tell you, it doesn't have to be expensive. Whatever your fitness goals, you don't need anything special to have an amazing workout at home. You can utilise items you already have.

First things first, I know I've said it before but I'm going to say it again, you don't need anything to have a very challenging workout. Your body is better than any weight bench, cardio machine or latest fad that hits the market. Bodyweight exercises can be used to give you a very well rounded workout plan. But, having said that you might want to use equipment...

Whether it's an alternative to a workout mat, free weights, foam rollers, resistance bands or even a personal trainer, there is something available in your home that you can substitute.

Household items can be used to create fun and effective workouts for your lower body, upper body and, yes, great full body workouts as well.
Learn More
Do you want to learn more? Are you curious about what could double up as fitness equipment? Do you want to know how to use them, how to put them together to make sure you're getting an effective workout? Click here to read home workout equipment alternatives.
---
Home Workout Equipment: The Best Backyard Gym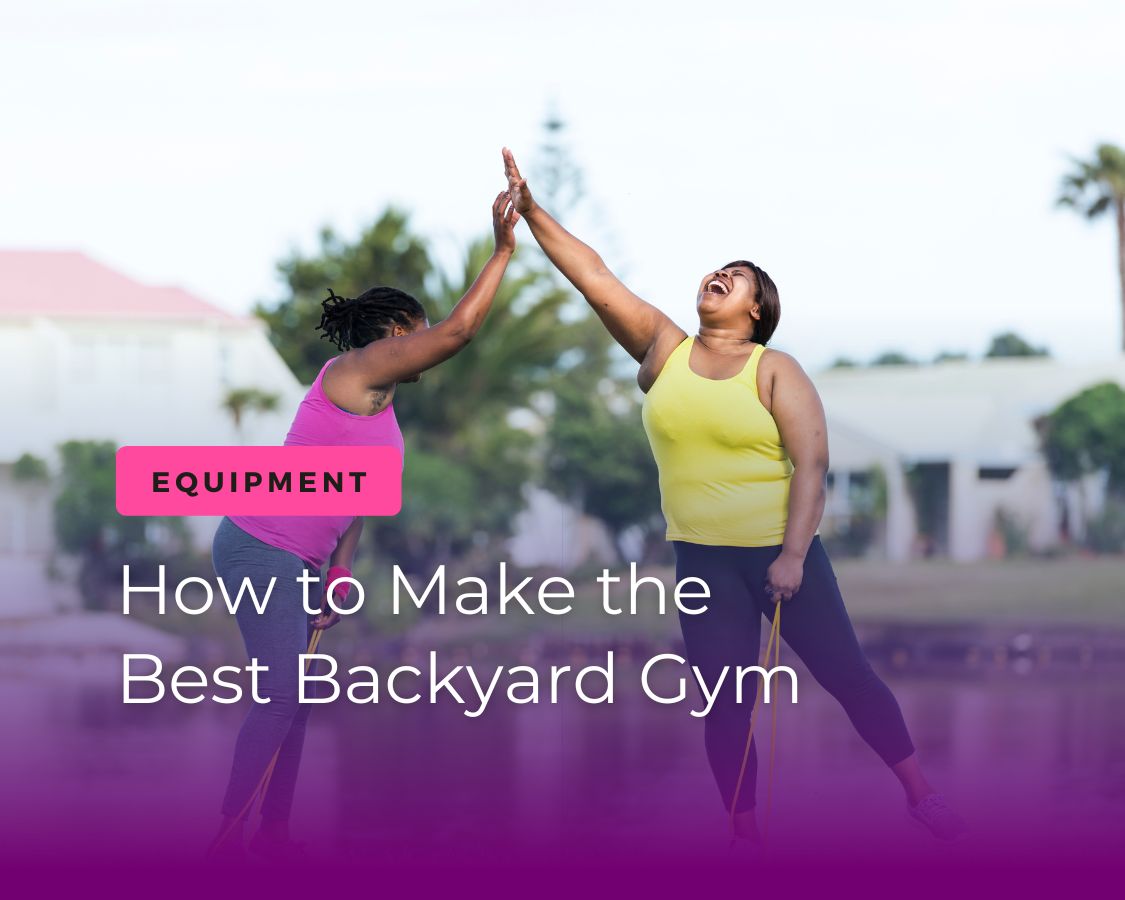 Exercising outdoors has many benefits, not least that being in nature AND working is great for your mental health. But for me, the biggest benefit of all is that it is so much fun.
Yes, all of the equipment you can use outside, you can use inside. But, and this is a big but...only if you have the room. 
If your house is not a mansion, and you're plagued with small spaces, let's face it, most of us are, you're only going to be able to use this equipment if you're training outside. 
So, what do you need for outdoor training sessions?
That depends really on where you're going to be training. Are you going to head to your local park? Or do you have sufficient room in your garden?

If you're heading to a local park, you will want portable equipment. Equipment that you can easily throw in the boot of your car, the bottom of the pram, or even in your rucksack.

If you're staying home, the options are far more extensive and varied. Whether you're looking for something to give you a total body workout, a bit of strength training, or to get your heart rate pumping. There is something that will fit the bill.

Don't forget you'll need something for when the weather is less than optimal. Unless you're somewhere that never happens. I, on the other hand live in the UK so am constantly plagued by downpours of rain. Luckily for me, I don't mind training in the rain. I actually quite enjoy it. But, if that's not you, a covered area would be a great addition to your garden. Or if that's not possible, decent waterproof clothes will help.
Learn More
Still curious? Want to know the best pieces of exercise equipment to take into your garden? How to create your own perfect backyard gym? Click here to read what home outdoor workout equipment you need.

---
Home Workout Equipment: Best Compact Elliptical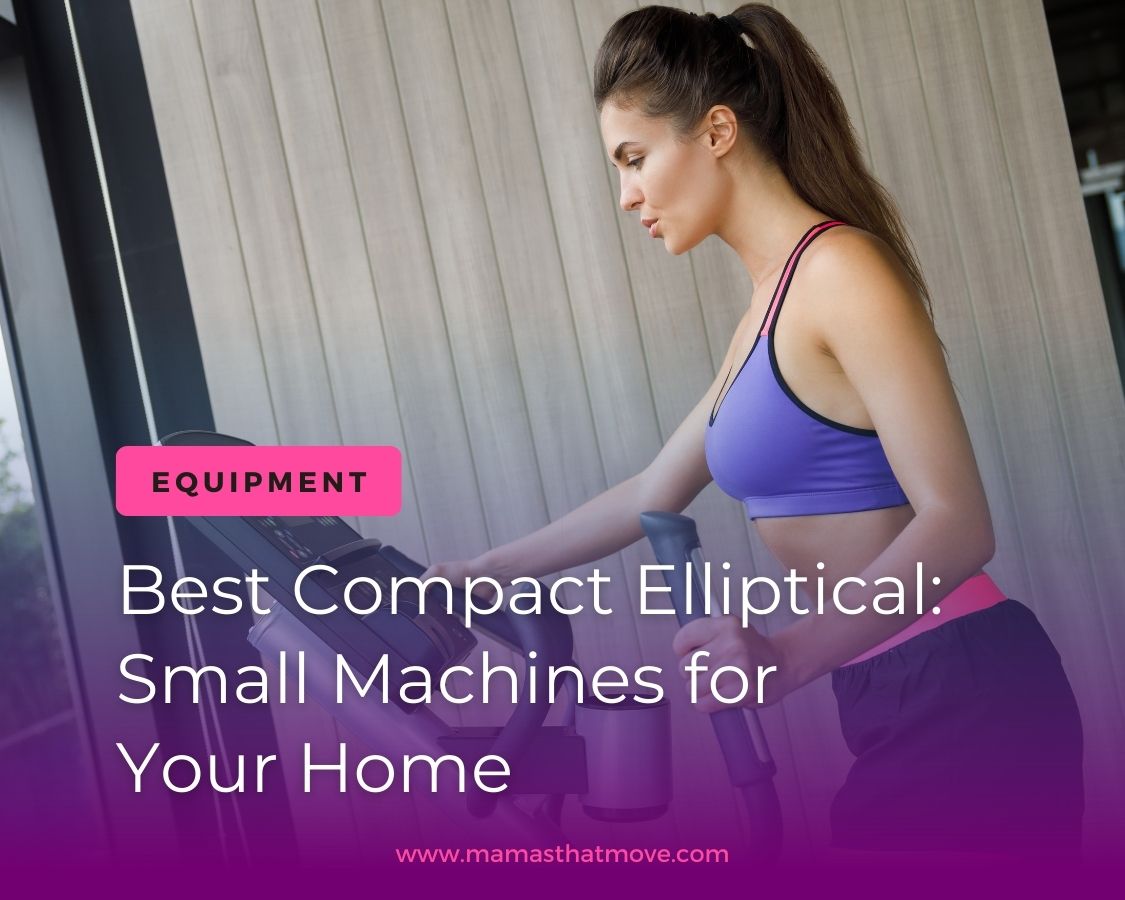 When you're looking for something to do in front of the TV at the end of the day, home gym machines are a great option. If you're worried you don't have the space, then you'll be pleased to know that many cardio machines now come with such a compact footprint that you can fit them into the tightest of spaces. If you're thinking about going down this route you could do worse than opting for an elliptical machine. They give you a full body, low-impact workout all while you're watching your favourite TV programs.

The best elliptical machine is one that fits into your home. Size wise, feature wise and comfort wise. You want something you will enjoy using rather than something that feels like a chore.

Elliptical machines come with a variety of features. Only you will be able to decide whether those features are important to you. But I can help. Together we will look at the common features found on elliptical machines so that you can decide which features rank high on your 'I want list'.

We will also take a look at a few options. Discuss the pros and cons to help you can make an informed decision about which elliptical machine is best for you.
Learn More
Are you interested to learn all about elliptical machines and choose the right one for you and your home? Are you keen to get your fitness journey started? Well come on, let's go find out about the best compact elliptical...
---
Home Workout Equipment: How to Build Your Home Gym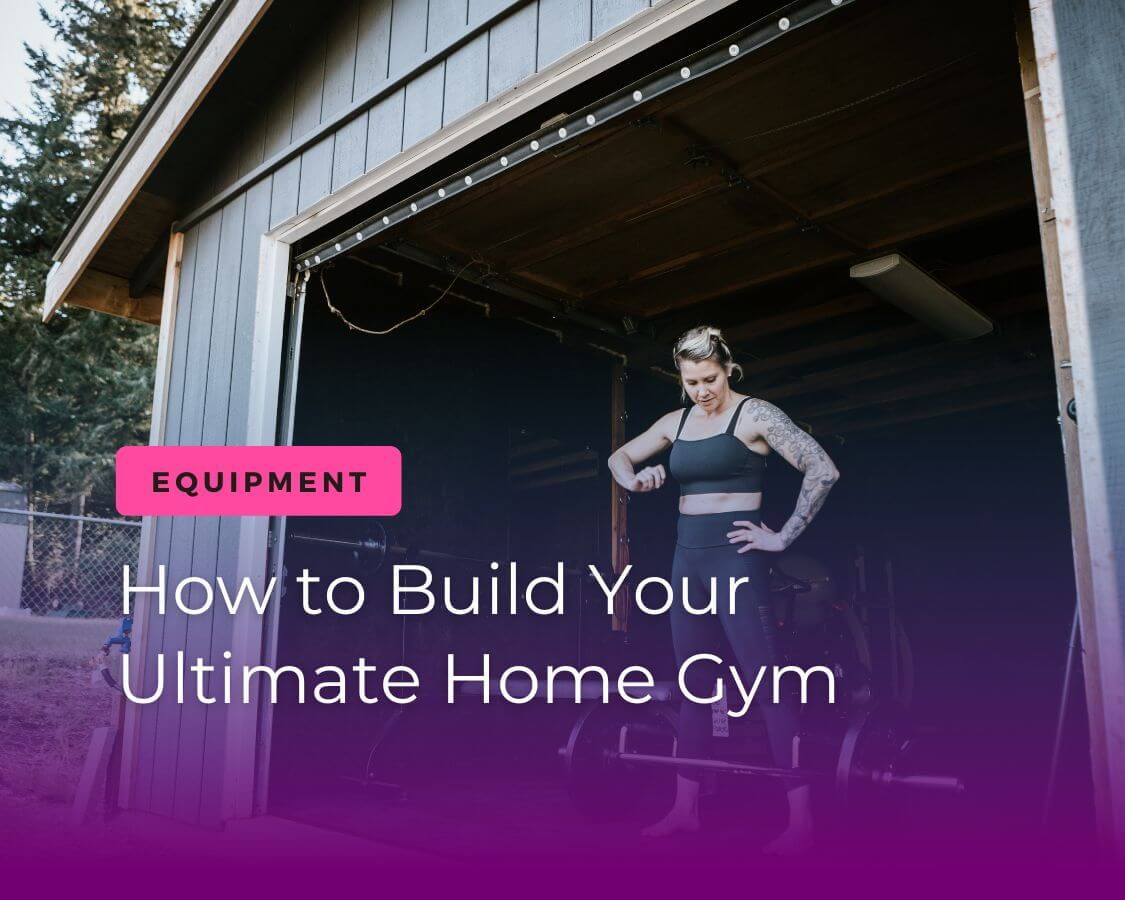 Having a home gym is quite the luxury. A whole room dedicated to achieving your goals. A little sanctuary filled with fun equipment. It sounds amazing.
But whether you're fitting your gym into the little box room, opting for a garage gym, or you're having a purpose built building in the garden, you don't want to fill it with stuff you're never going to use. Equipment that just doesn't interest you or excite you.
Wouldn't that be more of a torture room than a sanctuary?
So, how do you make sure your gym is filled with equipment that is useful? Well, before you buy anything, consider these three things:

What size is the space you do have? You really don't want to over fill your gym with equipment that's too big. Before you hit the 'pay with PayPal' button why not see if it works? Map it out with tape or boxes if you have them. Can you move around? Can you do other workouts? Can you get to other equipment? Do you have to keep moving pieces of equipment around? If you do, it's probably too big.

What do you like doing? There is no point in filling up your gym with equipment you just dread using. Why would you do that to yourself? It's hard enough to find time to exercise, but if you're not enjoying what you're doing it's going to be that bit harder. So, focus on equipment that you will enjoy using. Like to go for a run? A treadmill. Like cardio but want to try something a little different? How about a rowing machine? Don't like cardio at all? How about a squat rack? Focus on what you like. There will be something out there.

What are your goals? This is not further up the list for a reason. Yes, your goals are important, obviously, but there will be a few ways you can reach them depending on what you enjoy doing. Remember, your goals will help keep you on track, but making sure you enjoy the journey is much more important that reaching the destination.
Learn More
Do you want to learn more about home workout equipment? What will give you an efficient and effective workout? What will be value for money? Read Gym Workout Equipment for Home to learn all the best products and how to create the right home gym for you.
---
Home Workout Equipment: Is Couch to 5k Good?
Every home gym needs at least on workout app, surely. And Couch to 5k has got to be one of the most popular. Originally created by Josh Clark of Cool Running in 1996, it has now been adapted, modified, bastardised, thousands of times.

It's a training plan designed to get beginner runners of the couch and completing their first race. Although that's not compulsory.
But, is it any good? Does it work? Is it for you?

Couch to 5k is a great plan for new runners. It gets you running gradually. Upping your time and your mileage at a gradual pace. Starting with just 60 seconds of running at a time, with lots of walking breaks in between. It is a good starting point if you've never run before, or been away from it for a while.

Whilst you don't need an app to go running, or complete a 5k, it can really help overcome the two major problems runners face that cause them to quit...boredom and injury. Having a good training plan will give your body lots of opportunity to strength and get used to the new movements. Remember, running isn't walking. And having the challenge, gives you something to work towards. It gets quite addictive.

Is it for you? Well that really depends on what you are hoping to achieve, and whether you actually like running. Because if you don't like running, why bother? There are so many other awesome ways to get fit.
Learn More
Do you want to find out more about Couch to 5k? Do you want to know if your home workout equipment should include this app? Read Is Couch to 5k Good.
---