Home Workouts Designed for Busy Mamas
Fun home workouts, that will get you loving exercise and feeling confident in your own skin. 
Why do you want to workout?
General fitness? Overall health? Weight loss?
We all have our reasons. We all have our reasons to get some regular exercise.
But I want at least one of yours to be because you enjoy it.
I know that might seem a bit far fetched at the moment. But I promise you, you can find something you enjoy doing.
Something you look forward to doing.
Something that becomes your 'me time', your escape time.
Whether that's home workouts, in a gym or a class you go to.
There is something out there for you.
How about we find it?
Want to Know More About Me?
Are you wondering what makes me qualified to talk to you about workouts and finding something you enjoy?
Well, how about before we get down to business, I introduce myself?
I'm Bethan. Beth to my friends. Bethanwy to my crazy Aunt. Babe to my husband and Mummy to the cutest little girl in the world. I know that's going to be a bit controversial. Don't we all think we have the cutest kids.
If you're expecting a story about a young girl who loved exercise and always knew she wanted to be a personal trainer, or something exercise related, you're not going to find that here.
In fact nothing could be further from the truth. I hated sport in school.
I did whatever I could to get out of it. "I forgot my kit." "I don't feel very well." "I had a head injury on the way to school."
I tried every excuse I could think of.
Yep, I hated sport, games, PE. Anything physically active. If there was an award for the least likely to become an exercise loving, fitness freak, I would have won it.
If you want to read about my fitness journey, the full story of how an exercise hating young girl became a personal trainer, you can read all about my personal fitness journey.
But the shortened version is...I found something I enjoyed doing. I found something I loved doing. Weight training. Lifting heavy weights and putting them back down again.
And honestly, if I can do it, you can to.
So, let's get to it shall we?
What Home Workouts Have We Got?
If you want free workouts you've come to the right place. We've got lots. And I'm adding more all of the time.

If you want to be notified when a new workout is added, then subscribe to my newsletter and you can get them right in your inbox.
So what can you find on Mamas that Move?
In short, lots of ideas to get you moving and enjoying your movement.
Try them and if you don't like them, try something else.
If you do like them, keep doing them.
It's that simple.
Home Workouts: HIIT Workouts Are A Great Option for a Quick Workout
HIIT workouts, or high-intensity interval training to give it it's full name, are great for doing in the comfort of your own home.
They don't need any special equipment and are great for those of us who don't have much time.

Who am I kidding, that's all of us right?
You can get a really intense workout done in 15 minutes. Yep, just 15 minutes is all you need. And this isn't some marketing clap trap. A 15 minute workout will get you heading to your fitness goals in no time.
If you've got more than 15 minutes to spare, you can do a longer workout, but if you haven't don't worry.
If that sounds interesting, and why wouldn't it, head over to my Ultimate Guide to HIIT Workouts.
It has everything you every wanted to know about HIIT, and some stuff you didn't realise you wanted to know.
Strength Training Workouts that Take Just 15 Minutes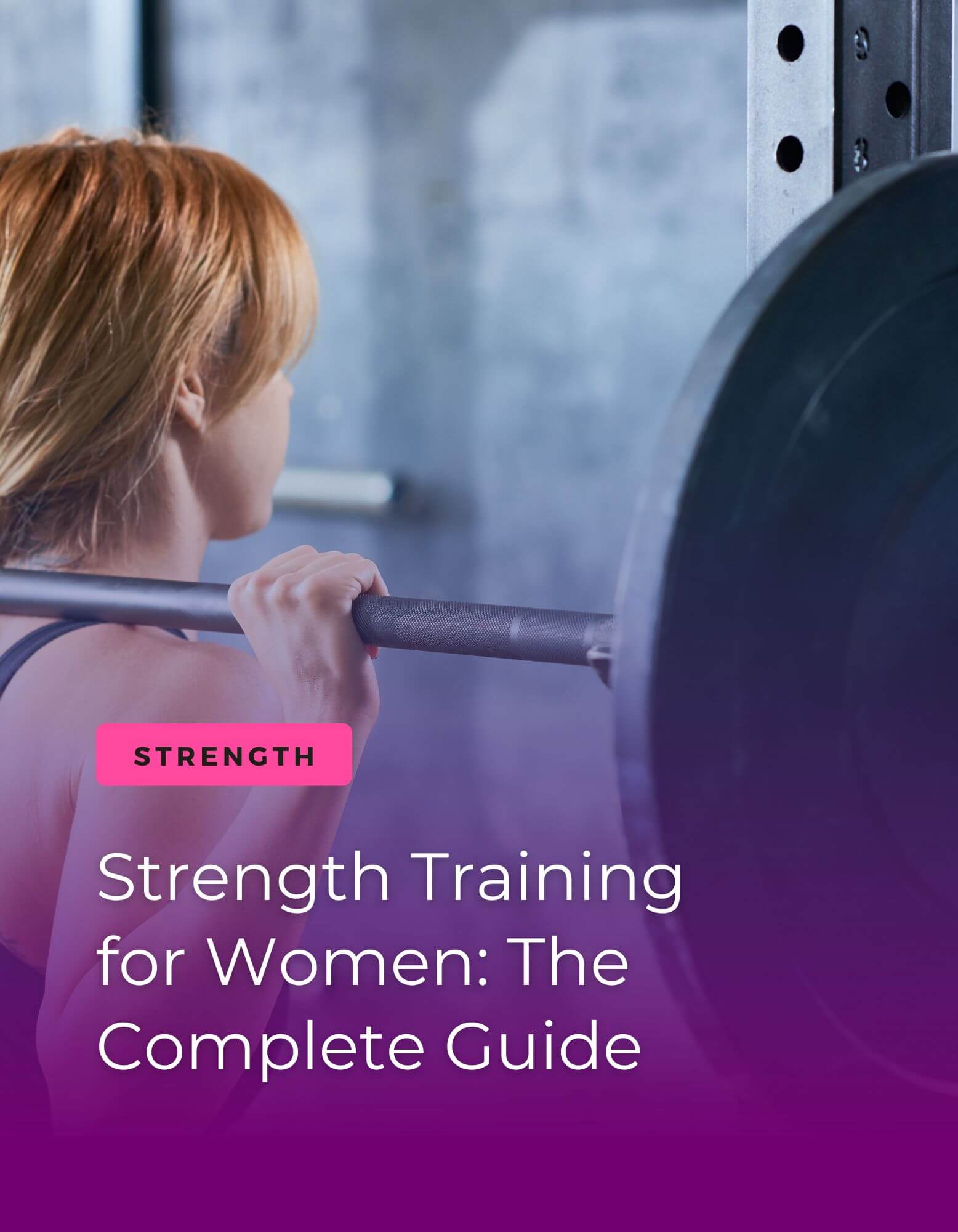 Strength training is something most of my female clients shy away from. Well, before they start working with me anyway.

If you're the same, I'd like you to reconsider.
Strength training is not only loads of fun, it's a great way to get ffffiiiitttt.
Yeah you're going to get fitter, in the traditional sense of the word. But you're also going to look amazing.
I think I know what you're going to say...I don't want to get bulky Beth. I don't want to look like a man.
Listen, I get it.
I remember my first trip to a gym where I had a programme written for me.
My instructor had me on all of the weight machines, with a little bit of cardio thrown in at the end. I complained to my dad for over an hour.
'I want to lose weight, I don't want muscles'. I think I remember saying.
I know better now, but to be fair, my instructor didn't do a very good job at explaining why I should be hitting the weight machines.
So, if you're concerned that weight training isn't going to align with your goals, head over to Strength Training for Women. I'll explain all the reasons why you should be doing it...and there are a few. But I'll also give you some workouts to do.
A few workouts to try, to get your teeth into.
If you enjoy strength training, and I think you might, let me know. I'll be working on other workouts and programmes.
Home Workout Equipment That Will Make Your Workout Fun and Quick
Before we get into the nitty gritty of home workout equipment I want to make it very clear that you don't NEED any equipment.
You can have a very tough, a very effective and an extremely fun workout just using your own bodyweight.
Yes bodyweight exercises are all you need for a great workout. In fact quite a few of the workouts on Mamas that Move are bodyweight workouts. You don't need any equipment whatsoever. Maybe an exercise mat. Yeah, exercise mats can be useful.
But, you might want some equipment.
You might want a home gym to make your friends jealous.
If that's the case then head over to Home Workout Equipment. Whether you've got a dedicated space, a small space, you're using your spare room, or maybe a corner of your living room, there is something for you.
Some resistance bands. A set of dumbbells, maybe adjustable dumbbells. Kettlebells. Or a larger piece of equipment like a cross-trainer or StairMaster.
There is something for everyone, no matter what your workout space looks like.
Other Home Workout Ideas That Take Just 15 Minutes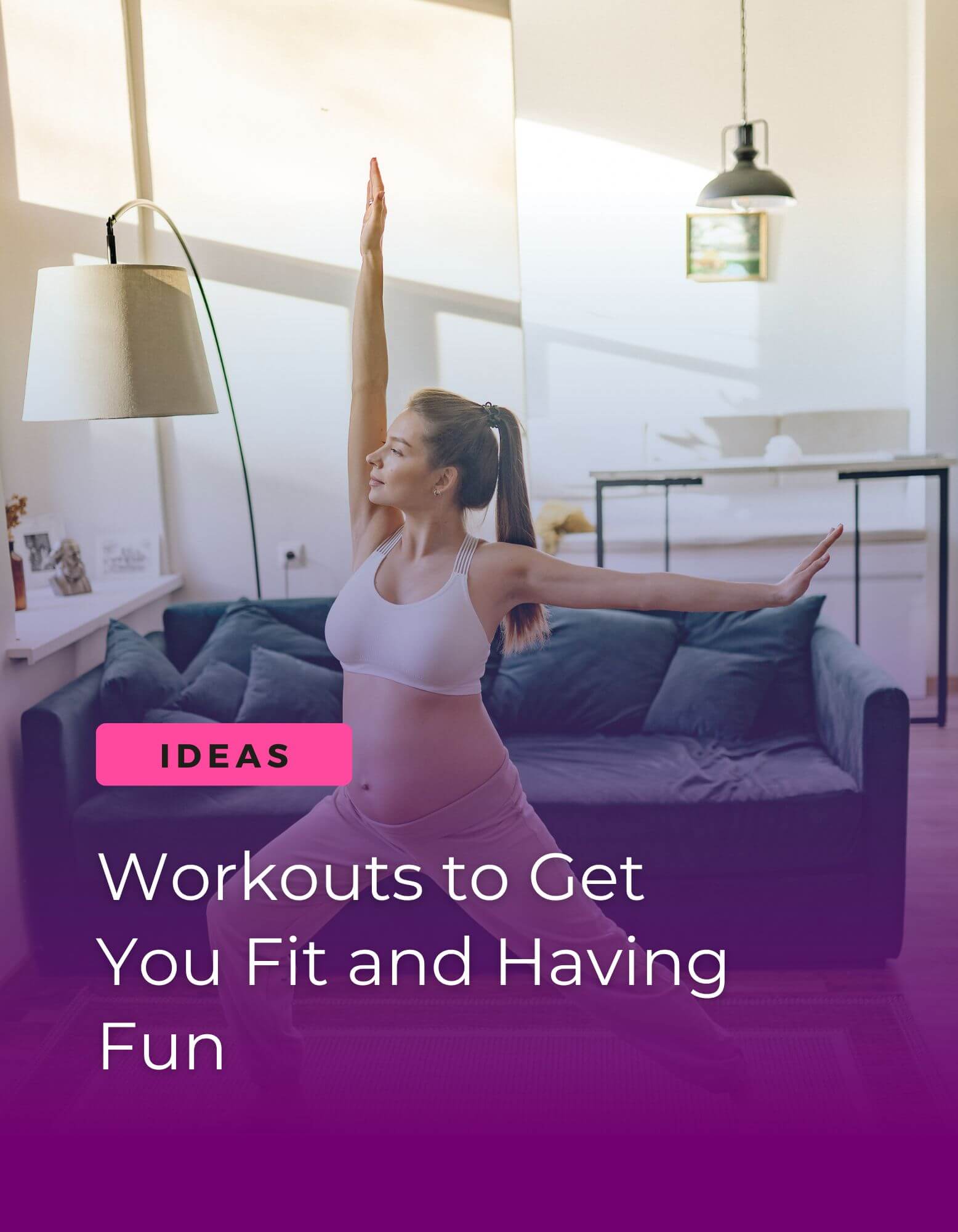 Ok, if you're not swung on HIIT, don't worry, we've got lots of other types of workout to tempt you.
Are you looking for lower body workouts, upper body workouts or full-body workouts?
Or perhaps a specific type of workout like circuit training or kettlebell.
Or maybe you want to work on a specific goal like core strength, toning your arms or increasing your range of motion.
Whatever it is, head over to Home Workout Ideas and there should be something to cover you.
If there's not, remember, I'm adding more workouts every week, so sign up to my newsletter and you'll be the first to know when something new comes along.
Home Workout Tips to Make Your Workout Quick but Bloody Effective
Are you struggling to get started with your home workouts?
Maybe the kids won't leave you alone.
Maybe you just don't know what to do or whether you should stay at home for your workouts or you should fork out for that fancy gym membership.
I go through everything you need to know for effective and efficient home workout plans.
My biggest tip...before you start any new workout please talk to your doctor to make sure you're in good shape. AND make sure you can do all of the exercises with proper form.
If you're not sure about your form, speak to a personal trainer and learn the movements properly.
It will save you having to waste time recovering from an injury in the future.
Coming Soon to Mamas that Move
You may have noticed that Mamas that Move is still quite a young site, so I wanted to let you know a few of the things I'll be working on over the next few months.

First up, more fun, challenging and quick workouts.
Every workout on Mamas that Move is designed with the busy Mama in mind. Mamas that don't get a great deal of time to themselves. But, 15 minutes is all you need to get your body moving, get fitter and get happier.
So, if you're looking for the best workouts that fit into your life, rather than ruling it, here is the place to be.
Next up my YouTube Channel.
Yep all of my workouts will be available as online videos. Follow along with me, get workout reminders and plans to make sure you hit your fitness goals. Whatever they may be.
I'll also be providing video guidance on how to do certain exercises. To make sure you can do all of the exercises with proper form.
Next, nutrition.
I'm betting that most of you want to workout to lose a bit, or maybe a lot, of weight. It might be the mum tum, baby belly, or you might want to get back to your pre-baby figure.
But, workouts are only a part of that.
Nutrition is the other part.
And, as I'm also a qualified nutrition coach, you're in the best place to achieve your weight loss goals as well. So there will be plans, recipes and lots of down to earth advice on what to eat.
That in a nutshell, is what I'll be working on in the coming months.
If that sounds exciting, remember to sign up for my newsletter so you're the first to know about anything new.
Let's Get Moving Mama
Exercise can be fun.

It doesn't have to be about getting it done so you can have xxxx (insert your fitness goal here). It can be something you want to do. Something you look forward to doing.
And I want to help you get there.
On that note, I'm off to write another workout, if you want to have a go, sign up for our newsletter and I'll send it to you when it's live.
What are you going to do?
Beth
Get Your Ultimate Eight Week HIIT Workout Plan
Get fitter, stronger and leaner in just eight weeks with my printable HIIT workout Plan. Just 30 minutes a day is all you need. 
Want to know more before you sign up?
Check out Printable HIIT Workout Plan to learn all about the plan, what's involved and why you should get it.